Transparency Seal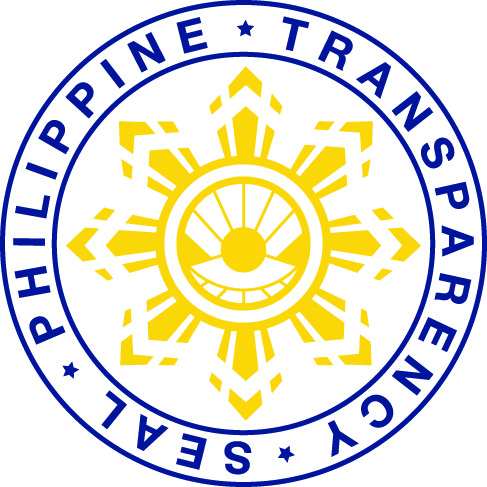 bursa esc
pvp serverlar
metin2 pvp serverler
|Kudurdum | Anne Porno | Fake Taxi Porno | Lezbiyen Porno | Mobil Porno İzle | Seks Videoları İzle | Hd Porno İzle | Tecavüz Pornoları | Anal Porno İzle | Lezbiyen Pornosu İzle
Awareness and Preparedness
Joomla!
News
| | | |
| --- | --- | --- |
| PHIVOLCS conducts REDAS training for Camarines Norte | | |
Thursday, 14 January 2016 09:58
PHIVOLCS Conducts REDAS Training for Camarines Norte
The PHIVOLCS-REDAS Team conducted a six-day training entitled, "Mainstreaming Disaster Risk Reduction into Local Development Planning Process, Contingency Planning & Emergency Preparedness Through the Use of the REDAS Software for the Province of Camarines Norte" last 07 – 12 December 2015 at Eurotel Hotel, Naga City. The aim of the training was to provide and familiarize the participants with the capability of REDAS software.
There was a total of 52 participants during the training, 43 of them came from all the local government units of the province of Camarines Norte. There were also nine guest participants from DOST-Region V, Baras in Catanduanes, and Sipalay City in Negros Occidental. The participants were provided with REDAS version 2.8X. A total of 43 license keys was issued during the said training.
The first day of the training covered the introduction of PHIVOLCS, speakers and facilitators, installation and orientation on the basic features of the REDAS software. The following days of the training covered hazards lectures, Building Risk Database, Earthquake Risk Assessment, Use of SQLite as Relational and Spatial Database System, and Seismic Hazard Assessment. In addition, installation of the softwares Exposure Database Module (EDM), Sqlite and Quantum GIS, ETAM and the EDM and MyTracks in android devices were conducted during the training. Also, they were taught how to collect GPS tracks, and how to use the EDM in Android Devices for building survey. Different Earthquake Risk Assessment Methodologies and computations were also taught in the training as well as identifying building earthquake damage levels for earthquake risk assessment. The highlight also was the provision of the Earthquake Intensity Reporting module of REDAS, which was introduced in a REDAS batch for the first time.
Speakers and facilitators during the training were Bartolome C. Bautista, Maria Leonila P. Bautista, Romulo A. Pasagui, Ramil Atando, Leni Torrevillas, Bhenz Rodriguez, Greggue Ann Lyza T. Castro, Dave Andrei V. Rivera, Ruffy R. Villanueva, John Ted S. Sison, and Frances Marie G. Yanos.
| | | |
| --- | --- | --- |
| REDAS Training for Ilocos Sur | | |

Wednesday, 11 November 2015 12:37

A REDAS training, entitled "Mainstreaming Disaster Risk Reduction into the Local Development Planning Process, Contingency Planning and Emergency Preparedness through the Use of the REDAS Software", was conducted by PHIVOLCS for the province of ilocos Sur last September 21-26, 2015 at Fiesta Garden Hotel, Bantay, Ilocos Sur. A total of 76 participants from Ilocos Sur Provincial Government Office, municipalities and cities of Ilocos Sur province and guest LGUs (Ilocos Norte, Apayao, Pangasinan, La Uñion, Polillo, Quezon and San Fernando City, La Uñion). Participants from regional agencies of DILG, NEDA, OCD and DOST as well as guest participants from Maynilad also attended the training. A total of 65 license keys was issued at the training. This training is being suppported by the READY project

The participants were taught how to use REDAS software and how they can apply it in their own municipalities and cities for disaster preparedness. The first training day was alloted the installation of the REDAS software and its modules while the remaining days were alloted for hands-on activities, GPS fieldwork and DRR workshop. The android EDM app was also used during the fieldwork.

Mr. Melchito Castro, OCD R1 Director, and Dr. Bartolome Bautista, the developer of REDAS software, were the guest speakers for the opening and closing ceremonies. Speakers and trainers were Bartolome C. Bautista, Maria Leonila P. Bautista, Angelito G. Lanuza, Julius Galdiano, Dave Benedict Emerenciana, Kenn John Vera Cruz, Mary Ann Montion, Anne Lorraine Delos Santos, Abigail Polintan, Ruffy Villanueva, Jan Lawrence Lontoc, Roderick Ramos and Mr. Carlomagno Ancheta, Jr. , guest speaker from PAGASA.

Photos A, B, and C show hands on activity, teaching of android device for tracking, and group picture.

| | | |
| --- | --- | --- |
| PHIVOLCS trains Quezon municipalities on exposure data collection | | |

Wednesday, 11 November 2015 12:32

PHIVOLCS led in teaching the method of collecting exposure database using REDAS Exposure Datbase Module (EDM) using android devices. This activity is under the "Capacity Development for Managing Disaster Risks from Natural Hazards and Climate Change in the Philippines", also known as the "DRRM/CCA Policies and Standardization Project". Said project is being implemented by the Office of Civil Defense (OCD) with funding support from UNDP. The goal of the project is to enhance the ability of the national and local government units (LGUs) to reduce and manage risks to human development resulting from multiple hazards and climate change. To support the goal in harmonizing DRRM/CCA into policies, strategies and planning framework, this project aims to update, test and implement the finalized methodology for risk assessment and land use planning in managing disasters. Since a main component of risk assessment is the availability of exposure data that have the appropriate attributes to perform risk assessment.

To achieve the goals, the project included a Capacity Training on Exposure Database collection for five LGUs in the pilot province of Quezon. Since PHIVOLCS has developed the methodology to collect exposure database using REDAS EDM module and perform risk assessment using the said software, a training entitled "Orientation on Exposure Database Development" was held last September 14 to 16, 2015 at the La Breza Hotel in Quezon City for five pilot Quezon LGUs to undergo this capacity enhancement. The activity was organized by the OCD Project Management Office, handled by Mr. Dunstan Egar (Project Coordinator) and Mr. Jesus Dominic Dizon (Project Trainer). The PHIVOLCS Team was led by Dr. Maria Leonila Bautista and Dr. Bartolome Bautista and supported by Ms. Abigail Polintan, Engr. Dave Andrei Rivera, Engr. Greggue Ann Lyza Castro, Mr. Ruffy Villanueva, Mr. John Ted Sison, Ms. Frances Marie Yanos, and Mr. Jayson Silang. Attendees of the training were the field enumerators and representatives from each of the pilot municipalities in Quezon namely Tiaong, Lucban, Gumaca, Unisan, and Polillo. The REDAS EDM tool, programmed by Dr. Bartolome Bautista, is built in android devices for fast and convenient collection of survey data on field.

Director Vicente Tomazar of OCD IV-A gave the welcome remarks during the first day while installation of the tool was done in the afternoon. Procedures on data collection were taught and processing were done on Day 2. The final day was allotted for way forward discussions and future activities. Pollilo and Unisan readily agreed to perform exposure data collection while the three other LGUs requested to be give additional time to consult with their local officials.
<< Start < Prev 1

2

3 4 5 6 Next > End >>


Page 2 of 6